Online Auction for Research
Bid, Win, and Support
Emergency Medicine Research
Click Here to Register and Bid!
Beat the heat and stay cool inside with our fun online shopping
event supporting COVID-19 research.
Featuring one of a kind experiences, celebrity Zoom meetings, dream trips, artwork, sports memorabilia, and more, there is something for every one!
Bonus: every registered bidder will be entered in a raffle for a chance to win a Charlie Daniels autographed hat!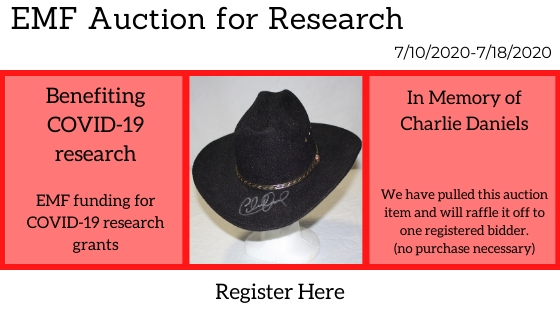 With Thanks to our Online Auction Sponsors
And